This year's ITI Education Week in Boston, which was organized by the ITI in cooperation with Harvard University School of Dental Medicine, took place from June 6 – 10, 2022. The topic of the week was "Modern Oral Implantology", and we had 5 days of lectures, planning sessions and live surgeries. This course was an important milestone in my ITI Scholarship year, which was dedicated to implantology.
Attending a course at Harvard University is such an amazing opportunity that visiting this prestigious facility and taking a course there was actually on my bucket list. Harvard has a very strong reputation, and, if we look behind the curtain, we can also acknowledge the true experts in dentistry here.
When I heard about this course I got very excited. I immediately started to consult with other ITI Scholars to see if we could make this happen together. At the ITI Congress Italy in Rome earlier this year, Professor German Gallucci, the Course Director of this Education Week told me it would be very useful if I participated. In the end, a total of 6 ITI Scholars met up in Boston:
Eli Kotina (from Greece, ITI Scholar at Harvard University)
Alex Solderer (from Italy, ITI Scholar at Eastman Dental Hospital Rome)
Ignacio Pedrinaci (from Spain, ITI Scholar at Harvard University)
Juan Francisco Pena-Cardelles (from Spain, ITI Scholar at University of Connecticut)
Reo Ikumi (from Japan, ITI Scholar at the University of Geneva)
Daniel Vegh (from Hungary, ITI Scholar at the University of Graz)
Harvard Dental School
The course venue was at the Harvard Dental School, which is located in between Harvard Medical School and many other hospitals, so the environment was incredible and walking there every morning gave me a very special feeling. I highly recommend this Education Week to everyone who would also like to enjoy this feeling.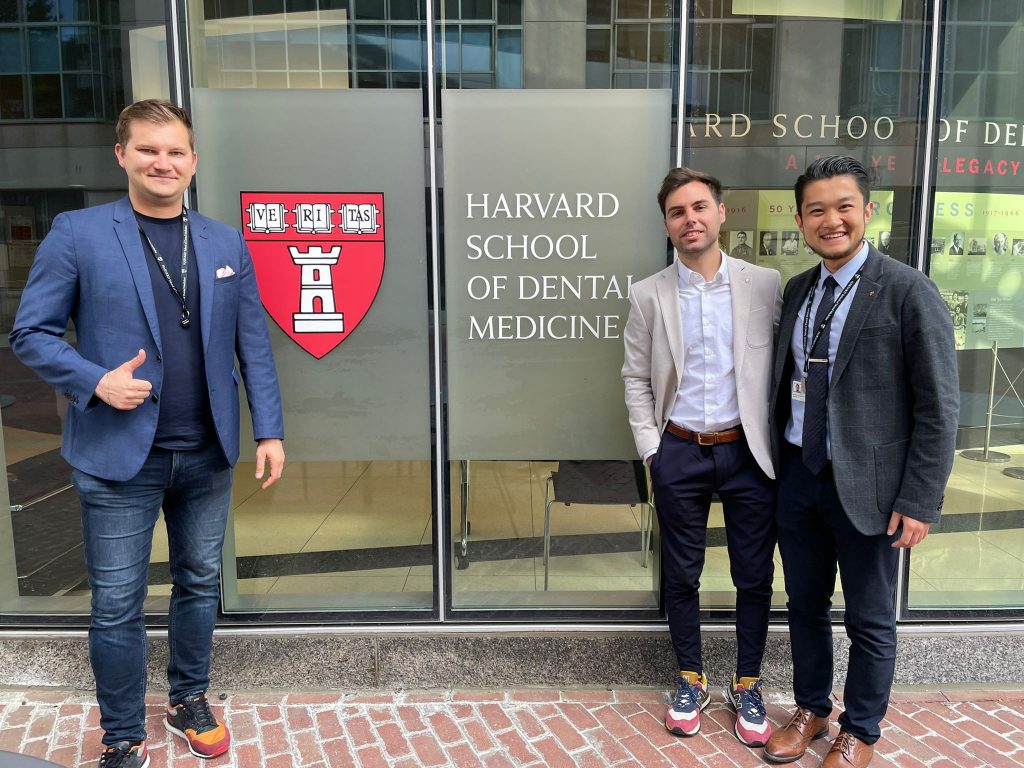 The morning sessions always started with discussions on the solution we had come up with for the homework treatment plan. We were divided into groups, which allowed us to work together discussing the solutions with each other, and benefitting from experience that came from all over the world from Brazil via Hungary to Japan. Some participants were so keen that they created PowerPoint presentations to show their ideas to the whole group.
After that, experienced and well-known lecturers took us through the next sessions of the day. GBR techniques and their history by Prof. Daniel Buser, prosthodontic-driven implantology by Prof. Wael Att or implant materials by Dr. Adam Hamilton. We also had the chance to listen to the incredible lecturer Dr. Lorenzo Tavelli. His lecture looked at periodontological aspects of implant dentistry.
Digital planning
We also had a chance to visit the "basement", where computers were set up for us to practice digital planning for a real patient case. The preliminary data was presented to us in X-rays, CBCT slices and extra- and intraoral pictures, and during our digital session, each team had to decide which was the best solution for the patient. Then we had to evaluate our plan in the software by choosing and placing the implants and adjusting a temporary crown for our patients. This technology is now available to provide our patients with same-day solutions, and not just in big dental centers or universities, but in an average dental office as well.
The live surgeries were carried out in the operating room at Harvard School of Dental Medicine, and broadcast directly into the lecture room, where the approx. 40 participants were able to follow each step. If anyone had a question, Prof. Gallucci moderated a conversation between the operating room and the lecture hall.
At the end of the course there was a closing dinner at the Harvard Faculty Club (Loeb House) in Cambridge. Loeb House is an iconic building which was the residence of Harvard presidents for many years. Today this building is the home of Harvard's Governing Boards and their administrative offices. The dinner was also a very nice celebration to round off the week, as I think that the course gathered not only fantastic people from academia and the clinical field on the organizer's side, but also truly unique and experienced people from the participants' side.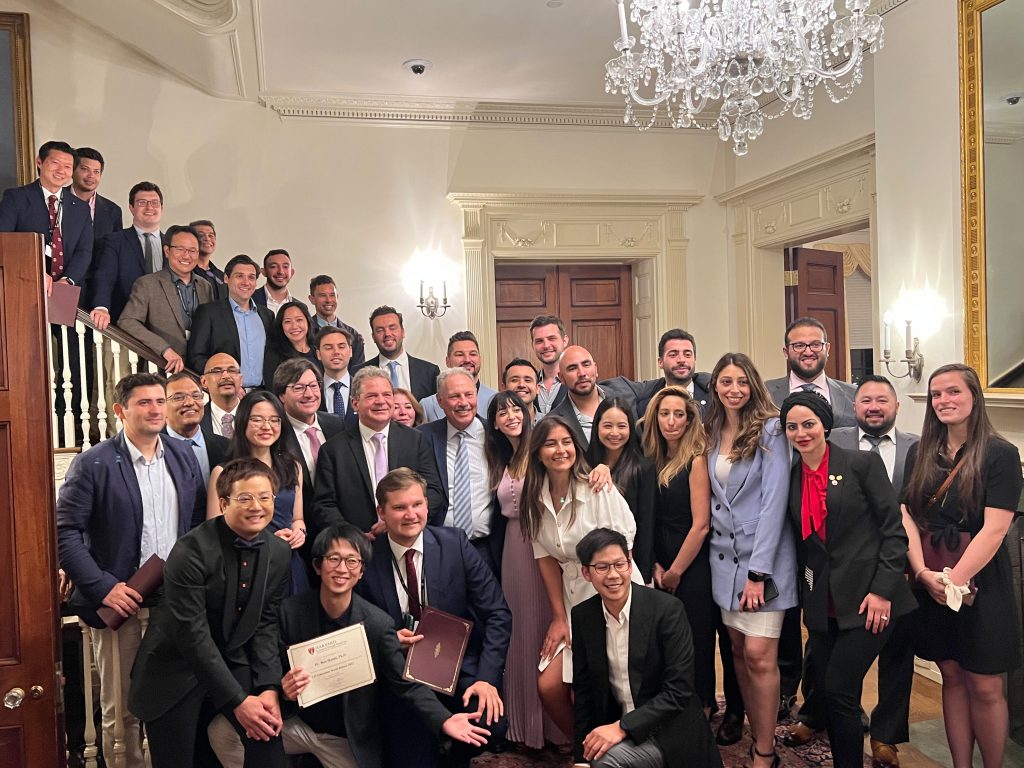 Take-home messages
There are several take-home messages. We must think, plan and evaluate in a team when we treat a patient, as different professions (implantology, periodontology, prosthodontics) can influence the final decision on what is the best for our patient. Digital solutions help us to be predictable. The world is going digital, because in the long-term digital techniques will replace conventional techniques. However, knowledge and experience will not be replaced by software, but it will support it.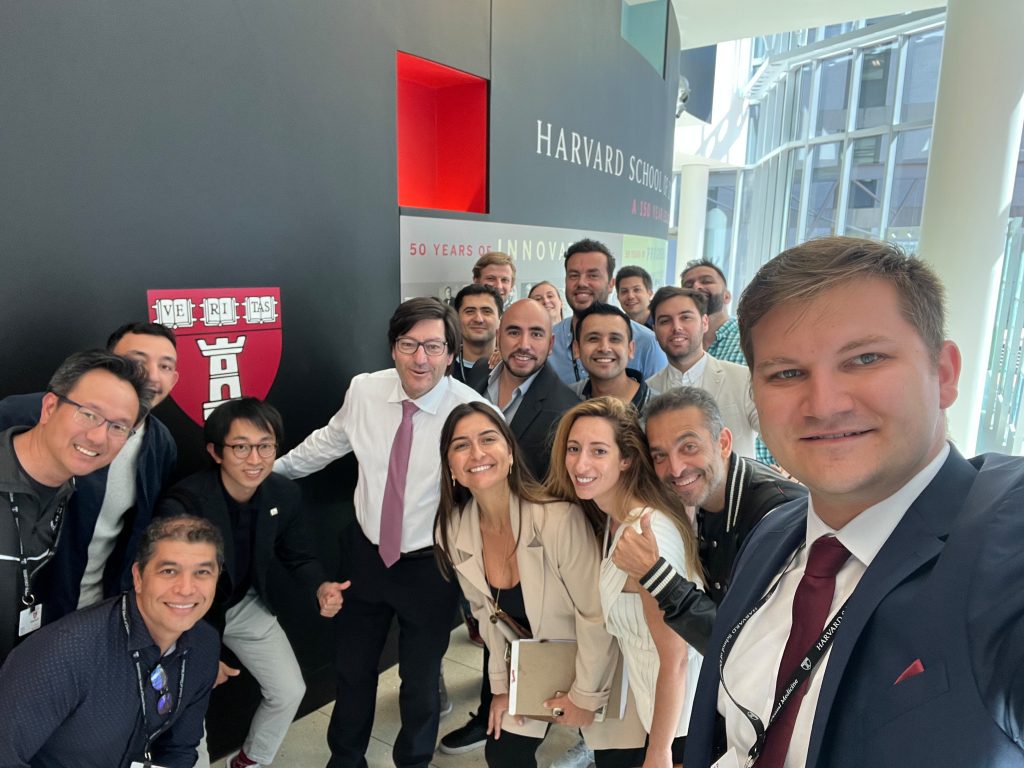 Thank you, Prof. Gallucci and all the colleagues from Harvard University for this incredible experience. Thank you, ITI and Med Uni Graz for having me as a Scholar, and for supporting me during this year to be a better person and specialist in implantology. This course also taught me a lot about how to create such a professional course, and I hope that one day we will have our own Education Week at Semmelweis University in Budapest, Hungary as well.
ITI Education Weeks are held at various universities and dental schools around the world. If you are interested, visit the ITI Education Week website.